OUR GOAL IS TO WOW YOU WITH EVERY CLEAN.
At Too Clean Services, we believe a good, fresh clean creates a happy, healthy home.
To help your home to achieve this, we focus on providing a seamless online booking experience, top-notch customer service and quality cleaning. Book your service and relax. We'll go above and beyond to bring happiness to your home.
Having your home cleaned by Too Clean is TOO EASY!

ONLINE QUOTE
Use our online quoting system to get a rough price and select your preferred date!

CLEAN
A trusted Too Clean cleaner comes over and cleans your home.

RELAX
Sit back, relax and you'll be enjoy your sparkling clean home in no time.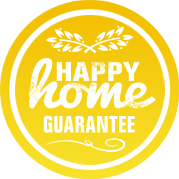 YOUR HAPPINESS GUARANTEED
All our services come with the Too Clean Guarantee. If you're not completely satisfied with your clean let us know and we'll come back and sort it out for free!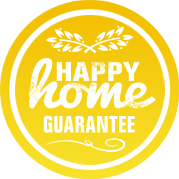 YOUR HAPPINESS GUARANTEED
All our services come with the Too Clean Guarantee. If you're not completely satisfied with your clean let us know and we'll come back and sort it out for free!
REASONS TO LOVE TOO CLEAN
We're different from your typical home cleaning company. We're out to create magic. Our goal is to WOW you with an outstanding result, and continue delivering this for your home for years to come!

TRUSTED AND VETTED CLEANERS
At Too Clean Services you'll only find the best. All our cleaners are carefully vetted by us – cleaners we'd be happy to have clean our own homes.

CUSTOMER RECOMMENDED
Too Clean Services cleaners are continuously reviewed by our customers. Each and every cleaner is to maintain a high standard to clean with us.

COMMITMENT TO TRUST AND SAFETY
Your home is your sanctuary. At Too Clean Services we go above and beyond to create a more trusted and reliable experience.
HONESTY IS THE BEST POLICY.
We communicate honestly. No hidden fees, no surprises, no upsells!
Only honest work and trustworthy staff.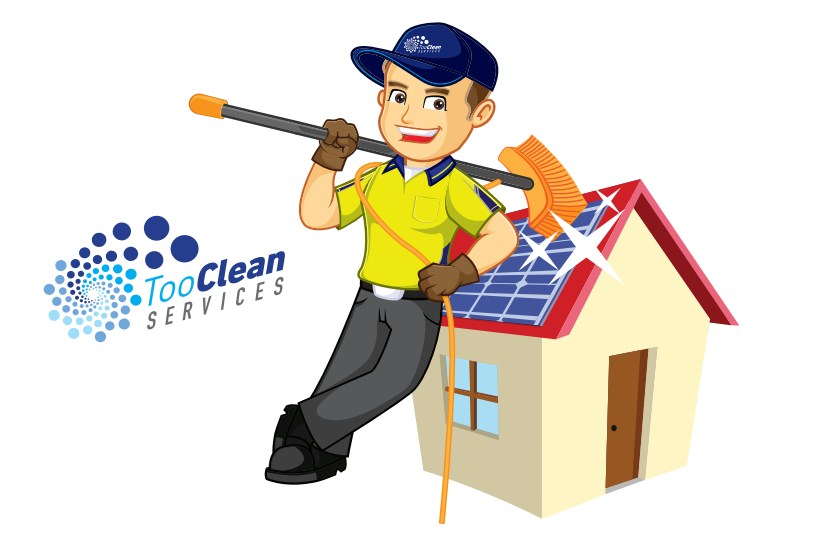 WE'RE BRISBANE's MOST TRUSTED HOUSE CLEANING SERVICE!
Too Clean Services is a professional cleaning service with years of experience cleaning homes and business, and with countless satisfied customers in and around Brisbane! We pride ourselves on being a reputable and trustworthy local provider, always eager to serve you! We understand the quality of life and service that Brisvegans are accustomed to, and it's our vow to meet your expectations with thorough cleaning results on every occasion.
With so much to do and so little time, Too Clean is here to make your life a little easier by providing domestic cleaning services that will take care of all your home cleaning needs. The perks of never having to lift a finger to clean are unparalleled.
We understand that life can get a little crazy – with busy work schedules and family responsibilities and little to no time to complete to do those all important cleans of things like carpets, lounges and gutters. And it's missing these types of cleans that can spell disaster, whether becoming a breeding ground for germs or water damage from overflowing pipes.
So what do you do? Well, click below to get an easy quote on how we can help take care of these for you!
WHY CHOOSE TOO CLEAN SERVICES FOR YOUR HOME?
Here's just a few reasons why our customers recommend us:
Guaranteed satisfaction with every clean
Quick, seamless and transparent quotes and booking process
Unbeatable rates
Specialised services not offered by many other home cleaning services
No hidden costs, upsells or sketchy contracts
100% safe and secure payments
Thoroughly vetted cleaning team with years of experience
We're fully insured!
Flexible cleaning schedules
So, if you're eager to experience the fantastic results of a 5-star Too Clean Service, get an online quote today. You won't regret it!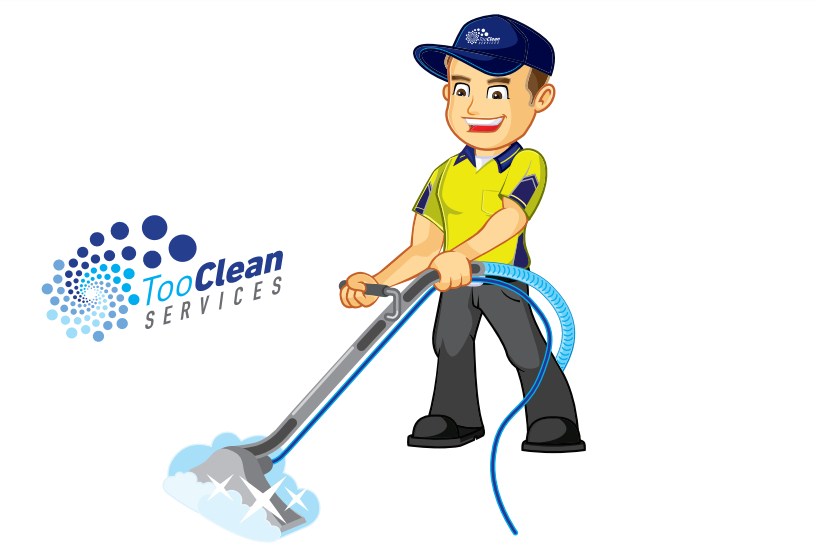 FREQUENTLY ASKED QUESTIONS
Q: When will my cleaner arrive?
After your booking has been confirmed, (which is usually within 1-2 weeks of your service), you will receive a confirmation email. This email will contain a summary of your booking, including a line that shows the date and time of arrival. This will indicate when you should expect the cleaner. Please note there may be an arrival window, and the team will arrive between these times and then start cleaning.
Q: Do I have to be home during the service?
This is entirely up to you – you can be there for the service, let the cleaner in and leave, or even not be there at all. You are more than welcome to provide access to your cleaners by way of a key/lockbox. Please note that in general our cleaners work most efficiently when the house is empty of people and pets.
Q: What if I don't have parking available for the cleaners?
Please note that we require parking to be provided for our cleaning teams. If you live in the city or in an area where parking is difficult, please make sure to either contact us and let us know if we can use a private car parking spot or advise if there is public parking available. Any parking costs incurred will be billed on top of the service. If the parking provided is further than 100mtrs from your property then additional charges may apply. Please also note that if no parking is provided and no public parking space can be found (we generally will look for up to 20 minutes) then a cancellation fee will be incurred.
We have a small number of cleaning teams who use public transport so if notified beforehand we can attempt to allocate one of these teams to your clean. Please provide as much flexibility with your start time as possible to help us schedule this for you.
Q: What will my cleaner bring to the service?
All of our cleaners come fully equipped with their own cleaning equipment and supplies. However, if you would like a particular product or equipment used in your home you are more than welcome to leave it out for the cleaner. All of our cleaners are advised to disinfect and change all clothes and sponges in between services and they are to use different clothes for bathrooms, kitchens and common areas.
Please note that the majority of our cleaners travel by car and will be equipped with a small step ladder for high up areas. A handful of our teams travel by public transport (which is great for city jobs with restricted parking) however these teams will NOT bring a step ladder. If you need a team with a step-ladder please inform us upon booking your service.
Q: How do I contact the office regarding my service?
You can contact the office via phone, txt or email. Our office hours are 7am – 5pm.
Phone: 1300 866 253
Txt Message: 1300 866 253
Email: [email protected]
Q: What if I am not happy with my service?
We appreciate all feedback we get, whether it's positive or negative. If you are not satisfied with your service, please email our office with details regarding what might have been an issue and include all relevant photos. We will then proceed with our 200% satisfaction guarantee, and aim to provide a re-clean within 2-4 days of the initial service for any missed/unsatisfactory areas and/or look at an appropriate discount if required.
We service homes all across Brisbane, including: