Leather Clean & Protect
Does your leather furniture look a little worse for wear? With our Leather Cleaning service, your furniture will be treated to the best products and techniques when cleaning. You will be amazed at what our Leather Cleaning specialists can achieve for you.
You buy leather furniture to add a touch of class in your home or business and although leather is one of the toughest materials it still requires regular maintenance as evidence of wear and tear is unfortunately, highly noticeable.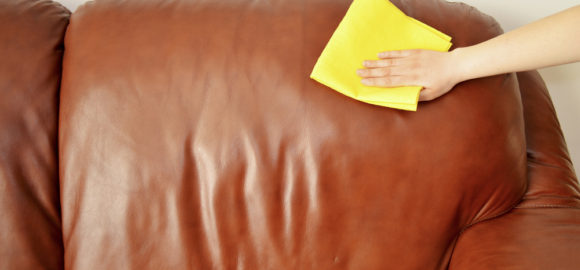 That's why our experienced cleaners used the safest products and techniques when cleaning. Regular cleaning of your leather furniture and finishes helps to prevent this protective coating from breaking down and sustaining irreversible damage. Over time, body oils, skin cells, food and drink stains and regular wear and tear can decrease the appearance of leather furniture. Our Too Clean professionals can restore your leather furniture to its natural state as well as extending its lifespan.
Our fully trained Leather Specialists carefully determine your furniture's leather types before commencing any cleaning. Specific cleaning products and methods are applied to rejuvenate your furniture to . Ask your leather specialist about our leather protection services.
Our team is fully insured, police checked and trained to ensure you are 100% happy with the services completed.